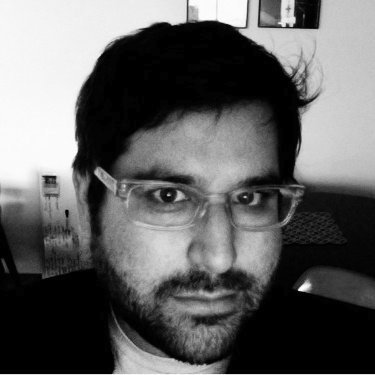 Adam Baer is a writer, editor, and producer of digital media based in Los Angeles. Originally a violinist and chamber music coach, Adam started working in the early aughts as a music critic and NPR cultural/music and online producer who wrote for the New York Times, New Republic, Slate, and Washington Post. Adam's writing and editorial work has also appeared in Harper's, Rolling Stone, The New Yorker, Los Angeles Times, Atlantic, Virginia Quarterly Review, Popular Science, The Believer, Gramophone, GQ, Travel + Leisure, The Financial Times Magazine, Men's Health, Men's Journal, The American Scholar, Wired, Fast Company, and other publications. Books that feature Adam's work include Before and After: Stories from New York; Lost and Found: Stories from New York; A Leaky Tent is a Piece of Paradise; and 826LA's first anthology of student essays, Rhythm of the Chain, for which Adam served on the editorial board. Adam currently serves on the professional advisory board for Johns Hopkins University's student newspaper.
More Details:
Raised mostly in Queens and on Long Island, Adam interned at Baltimore's City Paper, reviewed concerts for the Washington Post, and began working for NPR on digital and cultural programming; in the latter capacity, he created, produced, edited, and wrote for various NPR projects concerning concert music and jazz.
Adam has written pieces for Slate and The New Republic on music and culture. Other journalism gigs include work as a music critic for the New York Sun and Los Angeles Times, as well as writing regularly for the weekly New York Times technology section, Sunday T Magazine contributions, and editorial work for The New Yorker. Adam's written and consulted on editorial for Conde Nast's digital division; covered travel and food for Men's Journal and Town & Country; and reviewed books for the New York Times Book Review, GQ, and the San Francisco Chronicle Book Review, among others. Adam has also written about and interviewed comics, actors, screenwriters, and filmmakers for Rolling Stone, fashion magazines, and others.
Thanks to an unusual medical history, Adam has written on medical and health-related subjects for series from The New York Times opinion section, Harper's, Men's Health, Popular Science, and the Los Angeles Times Op-Ed section, among others. Here's an interview he was asked to do for The Stupid Cancer Show.
Adam has additionally served as a staff correspondent and editorial consultant for Travel + Leisure as well as a contributing editor at Inc. Magazine, where he's covered entrepeneurs, apps, startups, and technology.
Adam was a founding editor of The Faster Times, which was sold in 2015. Originally, The Faster Times was a multi-section Internet newspaper/journalist collective; it launched in 2009 and quickly received profiles in the New York Observer and New York Times Magazine.
Adam studied music on scholarship at Manhattan School of Music, Aspen Music Festival, and Tanglewood's high school program. He did graduate work in creative writing at Sarah Lawrence's MFA program, and he graduated from Johns Hopkins University, where he received a B.A. in the humanities and simultanouesly studied, through a double-degree program, at Peabody Conservatory as a violin major.
Follow Adam Baer on Twitter @glassshallot